St. Anne's Convent Malavalli
Mandya District is the "Rice Bowl" of Karnataka. To this region belongs a small town called Malavalli, situated on the Bangalore - Mysore Road. While Sr. Eucharista was the superior at Mysore convent, Mr. H.K. Ramachandraiah, President of the Taluk Development Board, Malavalli approached her asking to start a Kannada and English medium schools at Malavalli. Sr. Eucharista  in turn brought the proposal to Mother Presentation the then Superior General. Agreeing to this request, a small house was taken for rent to accommodate both students and sisters. Sr. Maria and Sr. Anasthasia were the pioneers. The then Bishop of Mysore Rt. Rev. Mathias Fernandez as well as Mr. J.C. Lynn, the then commissioner of Mandya were present at the inaugural ceremony on 12th September 1972. Thanks to Mr. Badrinarayana the then Education Minister, we got the required permission. Sr. Gerard was the first Superior and Sr. Theresita was the first Head Mistress.  A new convent and school building was completed and it was blessed by the Bishop of Mysore Rt. Rev. Mathias Fernandez on 28th July 1983 when Sr. Pauline was the Superior.
The students who had completed VII Std were unable to get admission in other high schools of the locality and the parents were pressurizing the management to open a high school for their children. With the necessary permission from the department, the high school started functioning from 7th July 1988. The extension of the school building was done part by part, year by year and presently has sufficient accommodation and facilities. Now the institution has also the PU college. Thanks to the efforts of our sisters in the field of education. Besides the education apostolate, our sisters are engaged in pastoral and church activities.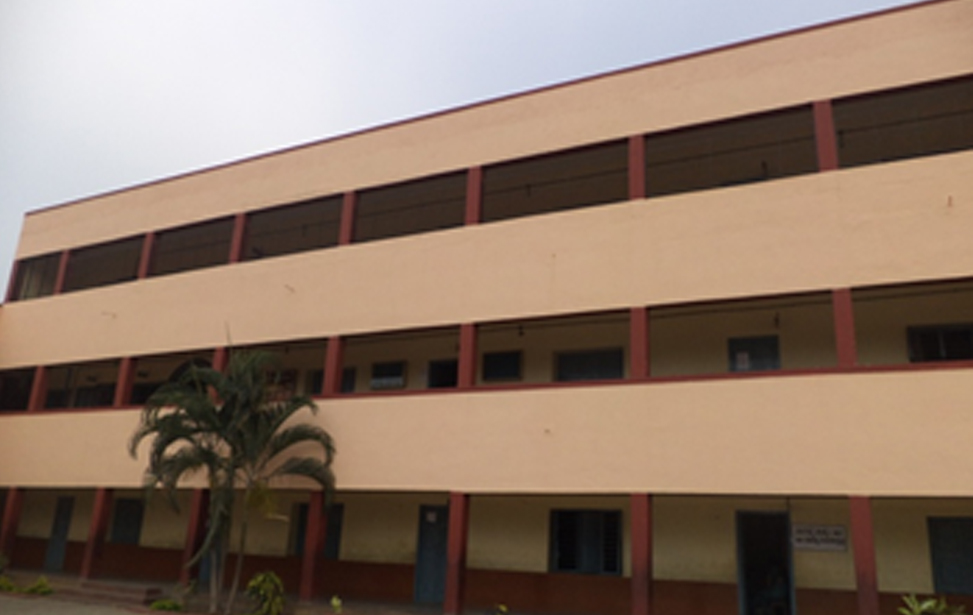 Anitha Primary and Middle School
Anitha High School and PU College