St. Anne's Convent Mysore
It is interesting to note that our Congregation had spread to distant places like Mysore even before the separation from the Good Shepherd sisters in 1959. In the Annals of the RGS, it is mentioned "By a special design of God's providence, the honour of founding a convent in the Capital of Mysore was given not to the European Sisters of the Good Shepherd but to our Indian Community of St. Anne." In the year 1864 we had only six professed sisters of whom two were from Mercara, Coorg. In the month of April of the same year, three sisters, of whom one bore the name Sr. Anne Melanie accompanied by their mistress Sr. Mary of St. Melanie set out for Mysore to start the above mentioned foundation. This was the first convent in Mysore. They had to travel in country carts for the railway did not then stretch between Bangalore and Mysore. It took 24 hours to reach their destiny. When they reached Mysore, the then parish priest Fr. C. Gasnier MEP welcomed them. He took them to a small and poor dwelling house close by his church. The advent of the Sisters was a cause of much rejoicing to the inhabitants who now felt that their children would be well instructed in the truths of the gospel and would receive free education in the convent.
The foundation of the Good Shepherd Sisters in Mysore actually took place only after 14 years i.e. in November 1878. Till then ours was the only convent in the town of Mysore rendering educational service. A new convent building was constructed and the same was solemnly blessed on June 27th, 1927. This community of 20 sisters grown old in God's service at Mysore but were still active and helpful in various involving themselves with various activities of the convent. Four of them were engaged in teaching in Kannada Primary school attached to St. Philomena's, a few working in laundry, others in kitchen, sacristy etc.  They also contributed generously with needle work in the form of lovely articles designed for the altar and chapel as well as badges, pictures and scapulars.
After the separation, our sisters moved to a rented house. Later they purchased a house at N.R. Mohalla and shifted the residence to that locality. Archbishop Thomas Pothacamury who was also the acting Superior General of our Congregation, appointed Sr. Domtilla as the first superior of that community on 4th August 1960. The sisters started a small nursery school on 1st July 1960 and Sr. Domtilla was in charge of the school which in time grew into a primary school. After her death on March 11th, 1967, Sr. Augustine took charge. During 1970-1976, Sr. Eucharista was the superior. After her, Sr. Patricia was the Headmistress of the primary school. Due to her developmental schemes, primary school became Middle school and later into a full pledged High School with both Kannada and English medium. It was when Sr. Beatrice was the first principal that the High school was inaugurated on 1st June 1971. Sr. Visitation served as superior from 1976-1978 and was succeeded by Sr. Angela Merci. During her term that a two-storied new convent building was put up. It was inaugurated by the late Bp. Mathias Fernandez of Mysore on March 1983.
In order to better the facilities for the high school students, a new block with an auditorium was constructed during the time of Sr. Ascension (1987-1990). It was blessed by Late Bp. Francis Michaelappa, Bishop of Mysore and inaugurated by Shri. S.M. Krishna, the then Deputy Chief Minister of Karnataka on 19th October 1990. The gallery for spectators around the playground was constructed in the same year. On account of the dedicated services of our sisters, our institution has extended from high school to PU college. May God bless their efforts.
St. Mathias Boarding (1978)
During the time of Sr. Eucharista an orphanage was opened in Mysore community campus. Later, in 1978 the boarding was shifted to the school premises. It was constructed by Sr. Patricia. There were about 35 girls studying in class I-X. In our school, we had Kannada medium only from 5th Std onwards; therefore children studying from I to IV were going to St. Philomena's School in the Church premises; until later when we had primary school in our campus. We had girls mainly from different parts of Mysore itself. Example: Coorg, Hassan, Madikeri, Naganahalli, Nagunalli, Malavalli, Udayagiri, Mysore Town etc. Priests from various parishes approached us to keep the children from their parishes for education purposes.
After SSLC some of them continued their higher education like Teacher's training, and started working.  Totally orphan girls were only three. Namely, Vatsala, Kanika Mary and Cicily. All others had someone to care for them.
Boarding girls used to go for mass in the convent. Sr. Tessy approached bishop Michaelappa and made a request. Complying to this request, bishop generously gave permission to have mass in the boarding itself. He requested Fr. Thomas Becket to celebrate the mass who willingly and freely. Mass was celebrated in Kannada except on Tuesdays. Every Sunday after the mass he took catechism for children and every 15 days he came to hear the confessions. In his absence Fathers from the Cathedral or from Pushparam helped us. After 4 years of service, he went abroad for studies. He was replaced by Fr. George Martiz who was a brother and a father figure to all the children. Sisters who worked in this boarding are:
Sr. Stella and Nirmala Chacko (1978-79); Sr. Delphina (1979-1984); Sr. Theresita and Leema (1984-1987); Srs. Tessy, Leema, Theresa and Martha (1987-1993); Sr. Deepa and Mary Thomas (1993-2001).
From Sr. Theresita time onward, it was sisters in aided teaching post in St. Anne's Higher primary school (which was situated on the first floor of the orphanage) were in-charge of the boarding. At present the boarding is shifted to the old convent building as the sisters got new convent building constructed.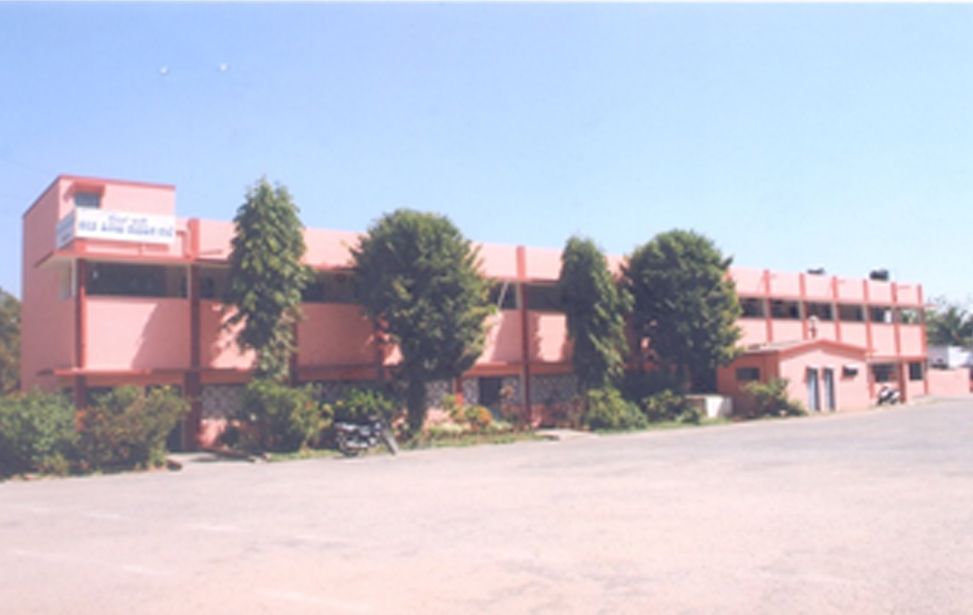 St. Anne's Kannada School, Mysore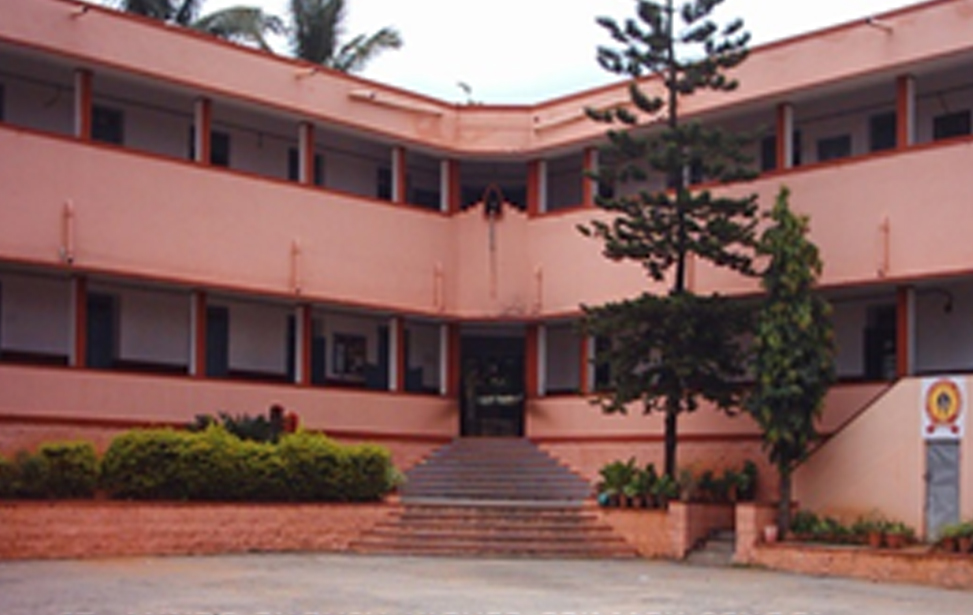 St. Anne's English Higher Primary School, Mysuru