St. Anne's Convent Palahalli
Palahalli is an ancient Catholic village on Krishnaraja Sagar Main Road in SrirangapatnaTaluk. It carries with it the history of Mysore and of the notorious persecution of Christians during the time of Tippu. It was also a village, which was looked after by our founder, Bishop Charbonnaux between the years 1837- 1844.
Bishop of Mysore, accorded the necessary permission to start a convent and a school in Palahalli. Mr. D.J. Balraj, IAS, the then Divisional Commissioner of Mysore was present at the ceremony of laying the foundation stone on 24th April 1973. Sr. Joan of Arc and Sr. Henritta started the Nursery school on 25th June 1974. Initially, classes were held in the presbytery passage. Our sisters conducted catechism and singing classes on Saturdays and Sundays. They travelled daily by bus between Mysore and Palahalli. Later two more sisters were sent to Palahalli and the bishop kindly arranged for the regular mass for our sisters. Sr. Immaculata took charge as the first superior in 1977 and the new convent building was inaugurated on 11th December 1978 by the Bishop of Mysore. 
The people of Palahalli had great admiration for the selfless services rendered by our sisters in the field of education. Impressed by the quality of education imparted by our sisters to the children in the local primary school, the people insisted that the sisters start a high school as well. After obtaining the permission from the department of education, the high school began to function from June 1985. In the beginning there was no proper educational facilities for the students and the staff. The school was conducted in a shed. Later a new school building was constructed and inaugurated on 15th September 1988.  The first floor of the school building was constructed and inaugurated on 15th August 1993. The school was admitted to grant-in-aid in 1994.
Palahalli had no proper medical facilities. So a maternity home cum dispensary was planned. In order to minister to the sick people, Sr. Veronica was appointed. On 3rd July 1976 the foundation was blessed by the Bishop of Mysore and the foundation stone was laid by Mrs. Damayanthi Bore Gowda, MLA of Srirangapatna. The maternity cum Dispensary was completed in 1977 by Sr. Patricia. Sr. Irudaya Mary was appointed as the first Nurse. The dispensary was registered on 14th April 1975, under the Karnataka Government Health Board. Due to unfavorable circumstances, the dispensary was kept vacant for four years. However, it was given rebirth in the year, 2014 July 14th. It was blessed by the Bishop of Mysore, Thomas Vazhappilly. In addition, we have also started SARWA, a branch of SARWA at Kolar. It took its birth on 1st June 2014 and the Sr. Susheela is in-charge of this project.  In its kit it has empowerment of rural women, health and hygine, vocational training like tailoring, awareness programmes, and leadership trainings. It has also senior citizen club, youth organization, summer camps and health camps.
St. Anne's Higher Primary School, Palahalli
St. Anne's English Medium School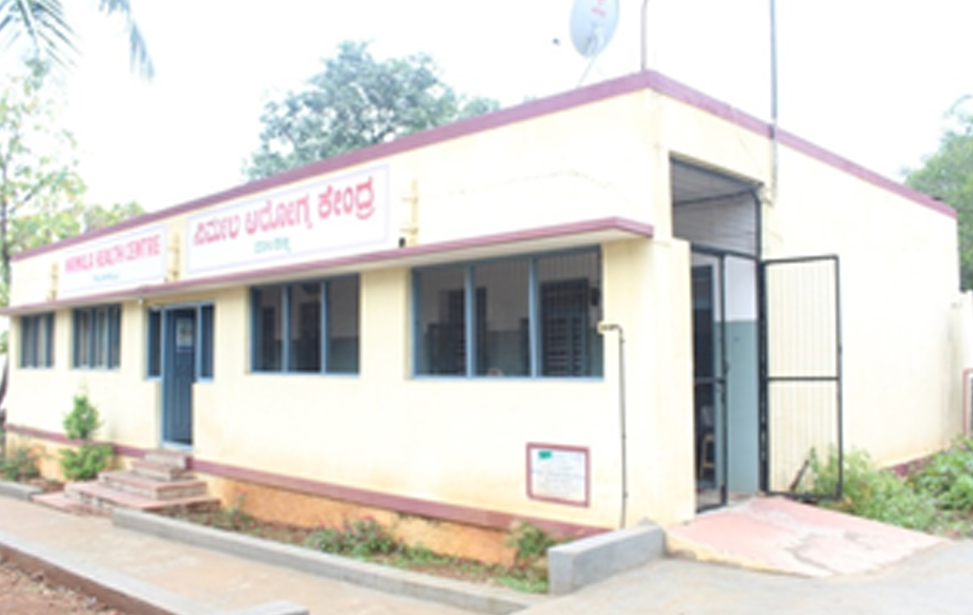 Nirmala Health Centre