St. Anne's Convent Teacher's Colony, Mulbagal
Owing to the lack of place in the Lourdu's school campus, new plots of land were purchased to construct and shift the high school. Thus a school building was constructed in Teachers' colony and the same was blessed during the solemn Mass by Fr. Joy Thomas Ellikattil MSFS. The convent was inaugurated by Sr. Alphonse the Provincial. Sr. Rufina was the first Superior and Srs. Elizabeth, Sahaya Mary R. were the community members. Sr. Pushparani and Sr. Helen Mary were student sisters doing their D.Ed.
The school is known for its excellence and thus besides the high school, PUC is also made available to the students. Sensing the need of the locality, we have also started an ICSE school. Thanks to the dedicated service of our sisters.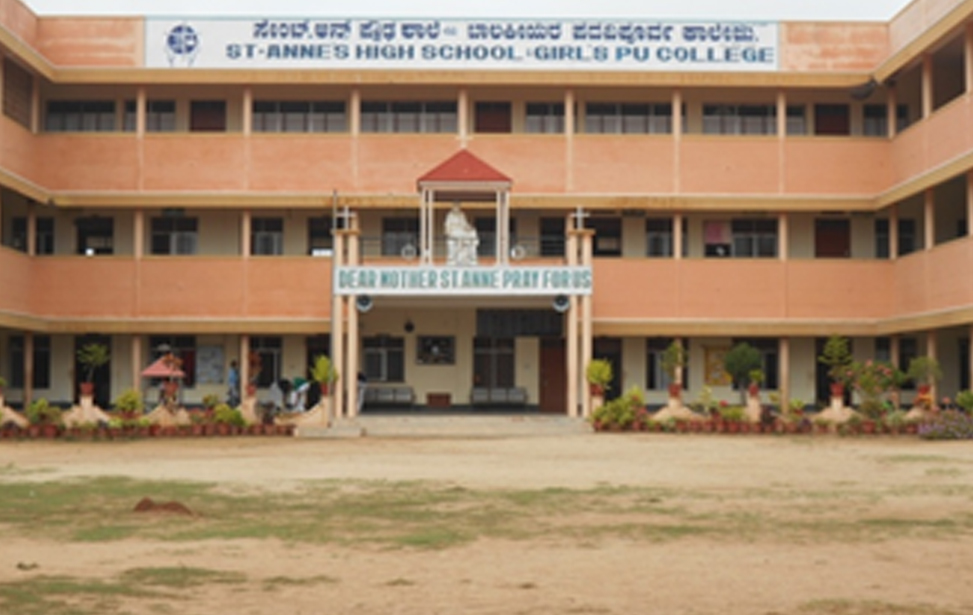 St. Anne's High School and College